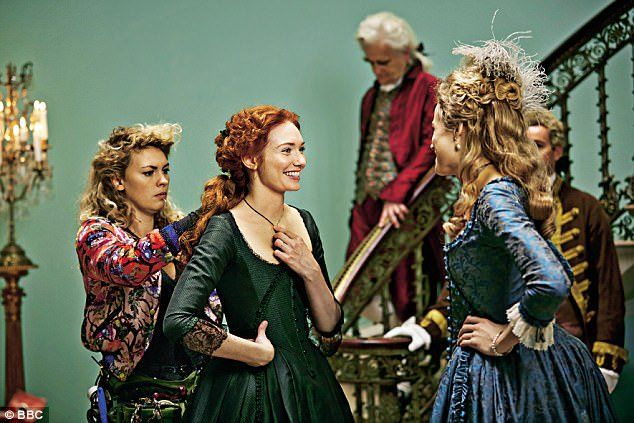 James Durie, chief executive of Bristol Chamber & Initiative at Business West, reflects on the growth of Bristol's TV & film economy. (Article source: Bristol 247)
For many years, Bristol has doubled up for elsewhere in TV and film, and we're regarded as a filming location of choice for production companies.
Broadmead is where Del Boy and Rodney donned Batman and Robin outfits for the Only Fools and Horses Christmas special a number of years ago, and their flat in Nelson Mandela House is actually next door to the home of the Robins – Ashton Gate.
In recent years we've also had the likes of Sherlock, Dr Who and Poldark filmed here. The latter, whose series finale aired on BBC 1 last Sunday, was filmed mainly in Bristol (80 per cent according to the BBC's own figures) at a variety of locations across the city, including our own Business West headquarters Leigh Court.
Despite this, and despite the fact the BBC has been an important anchor here for many decades, Bristol has long been too much in the shadow of London and Manchester when it comes to having a fully-fledged TV and film cluster. That is until now.
In the last ten to 15 years or so Bristol has really begun to shine when it comes to TV and film production, finally stepping into the spotlight after years spent waiting in the wings for its big break.
Part of the reason for this is the city is now recognised nationally as the most desirable place in the country to live, with a diverse set of communities and street scenes, helping to attract creatives and investors from across the world to live and work here.
Channel 4's new creative hub is a recognition of Bristol's pulling power in this regard.
Whilst the administration HQ for Channel 4 went to Leeds, and we may not have had the same public and visible investment that went into MediaCityUK in Salford, just look at the recent output and credits from Bristol's fantastic TV and film industry. The industry has continued to grow organically, with independent production companies at the forefront.
City stalwarts Aardman continue to fly the flag for Bristol, while the likes of Wildscreen, Icon Films and Plimsoll Productions have gone from strength to strength in recent years. And Netflix too are now investing in the city.
So much so, TV and film is now becoming a priority sector for the economy of the city region, with real backing from city partners and authorities.
When Bristol City Council purchased the old Harvey's bottle yard in Hengrove in 2010, it could've been seen as a bit of a gamble. Fast forward a decade and The Bottle Yard Studioslooks like an incredibly shrewd investment. The site operates on a large scale, with on-site tenants providing digital, technical and audio/visual services to the studios and continues to grow.
The council, along with the universities, Destination Bristol and Business West Initiative, also helped Bristol to achieve UNESCO City of Film status, and the Bristol City Film Office has proved an incredibly effective vehicle in promoting Bristol TV and film to the outside world.
Growth in the sector is telling of this fact, given that productivity has increased by 106 per cent over the last twenty years and accounts for more than 15,000 jobs.
What is also pleasing about the hive of activity in Bristol is how the city's rich cultural identity has started to cement itself in the popular imagination through productions such as Starter for Ten and Skins. Both of which have proven to be a springboard for aspiring local actors onto bigger and better things.
The secondary impact that growth in the TV and film industry has on the city's economy is considerable. Not only is it creating high skilled jobs, it benefits a variety of industries involved in the supply chain. For example, at our recent Initiative evening, we heard from the director of The Bottle Yard Studios, Fiona Francombe, how local businesses such as Robbins Timber, based in south Bristol has profited from set building at the studios.
With so many of the key ingredients for a world leading TV and film cluster here, the future is looking bright.
Is it too soon to suggest that we're witnessing Bristollywood in the making?