College Green was transformed into a pedal-powered outdoor cinema last weekend, thanks to Bristol Cycle Cinema which arrived in the city on Saturday 22nd and Sunday 23rd July.
The unique event was part of Bristol's Summer Film Takeover, a programme of nine free film events presented by Bristol UNESCO City of Film and partners across the city centre between June and September 2023, celebrating unique aspects of Bristol's culture and identity through a range of different screen experiences.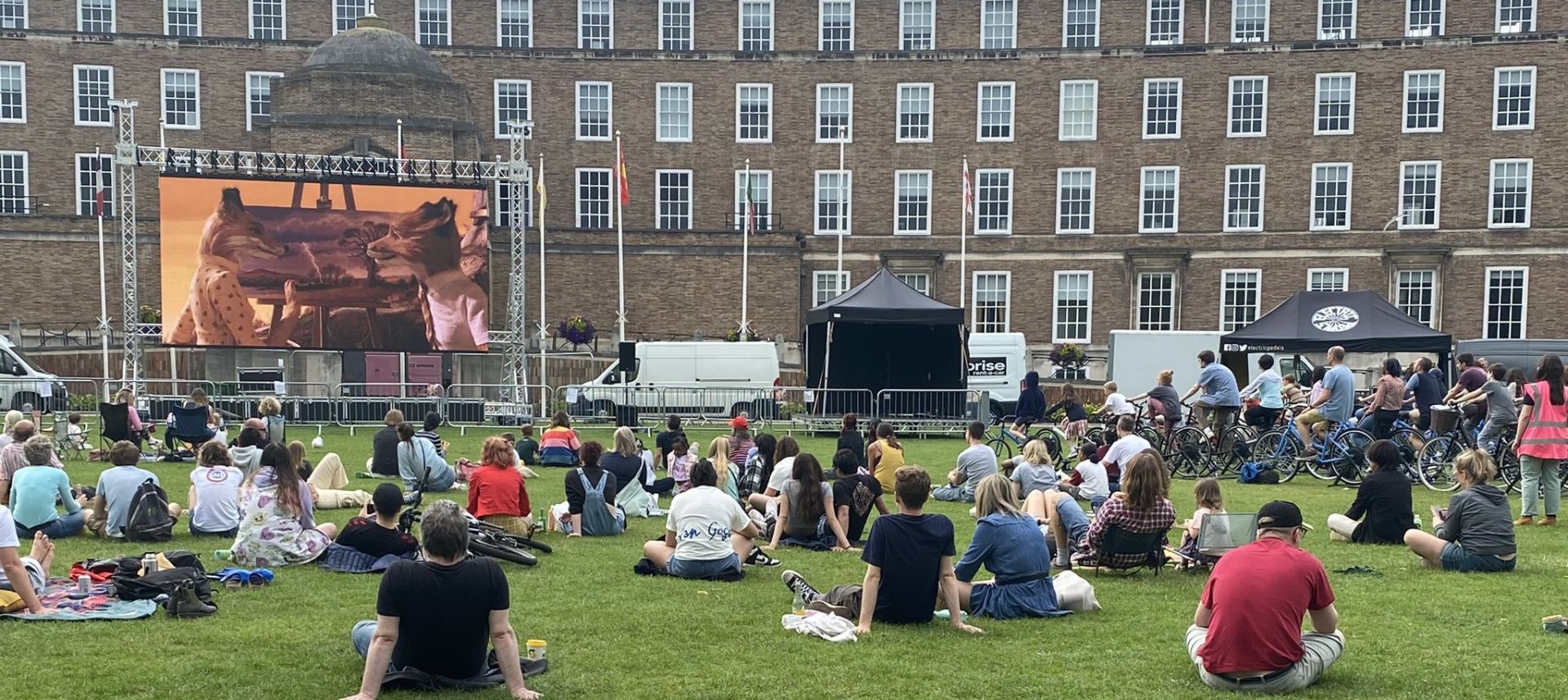 Delivered by Compass Presents with Cinema Rediscovered (a Watershed project), Bristol Cycle Cinema featured back-to-back family-friendly screenings of indie films and cult cinema classics, and gave the public the chance to hop on one of 40 static bikes generating electricity that helped power the event.
Ahead of the event, Natalie Moore, Bristol UNESCO City of Film Manager said: "We're delighted to present Bristol Cycle Cinema as part of Bristol's Summer Film Takeover – it promises to be a great family day out and a one-of-a-kind experience that reflects Bristol's commitment to both film and sustainability. Bring your picnic blankets, your comfortable seating and your popcorn, sit back and soak up the summer magic of outdoor cinema – or If you're feeling more energetic, get pedalling!"
Credit: Jana Rumley Photography @Janatu 
As well as being powered in part by the Bristol public, 50% of the scheduled films were programmed by Bristol citizens who participated in cinema curation workshops conducted by Compass Presents.
"We wanted to create an event that not only celebrates cinema but also empowers our community to actively participate in the programming process," says Compass Presents' Director Tara Sachdeva. "Through our cinema curation workshops, Bristol citizens had the opportunity to learn about the art of film selection and contribute their perspectives. As a result, 50% of the films showcased at Bristol Cycle Cinema are programmed by the very citizens who attended these workshops. It's about giving our community a voice and creating an inclusive cinematic experience."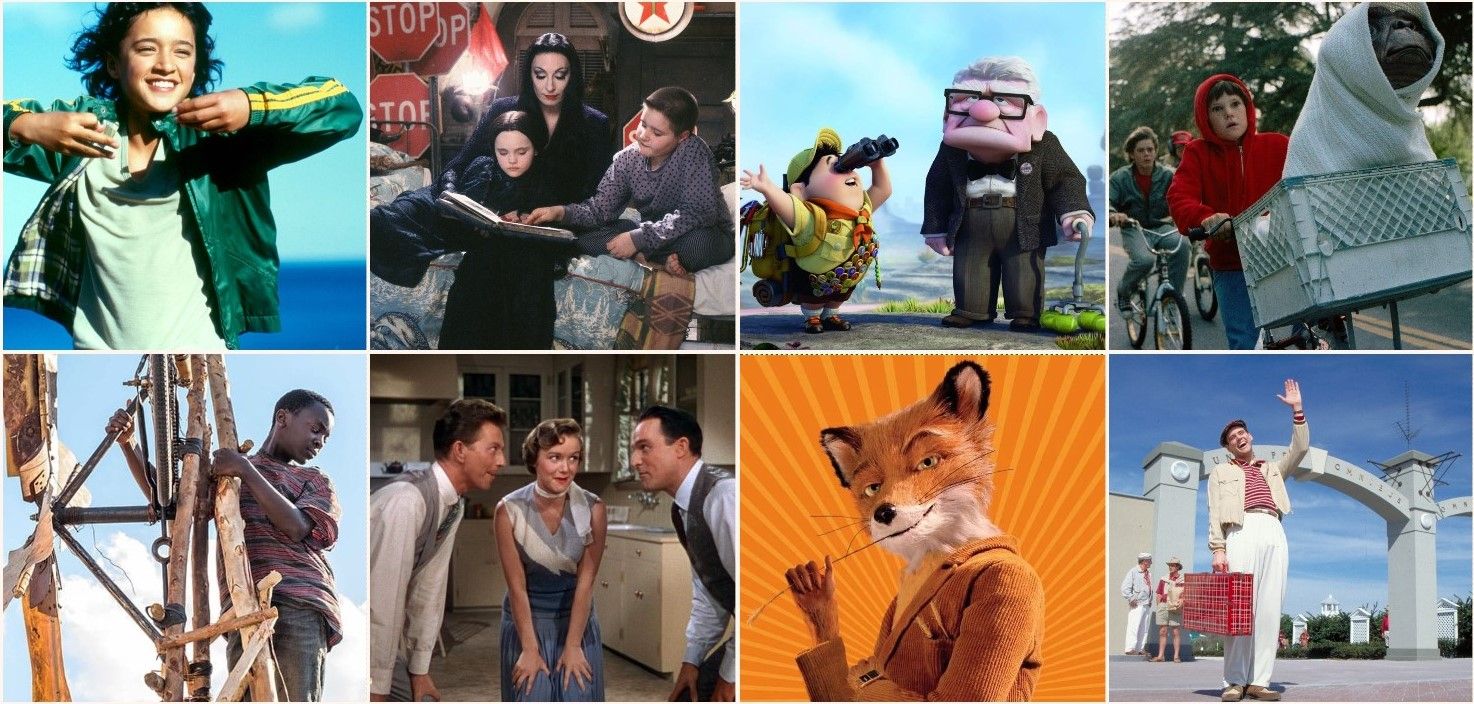 Films included Whale Rider, The Addams Family, Up, E.T., The Boy Who Harnessed the Wind, Singin' In the Rain, Fantastic Mr Fox and The Truman Show.
The penultimate screening in the pedal-powered lineup, Wes Anderson's Fantastic Mr Fox, was presented in partnership with Cinema Rediscovered, the UK's leading festival of classic films, a Watershed project. The film is the perfect prelude to the 7th edition of the renowned festival which takes place in and around Bristol from 26-30 July, showcasing brand new digital restorations, rediscoveries and film on film rarities combined with talks, film and music events, workshops, cinema walks and more.
View more about the event at: compasspresents.com/bristol-cycle-cinema
Bristol's Summer Film Takeover is delivered as one of the activities under the City Centre and High Streets Recovery and Renewal programme, funded by Bristol City Council and the West of England Combined Authority's Love our High Streets project.