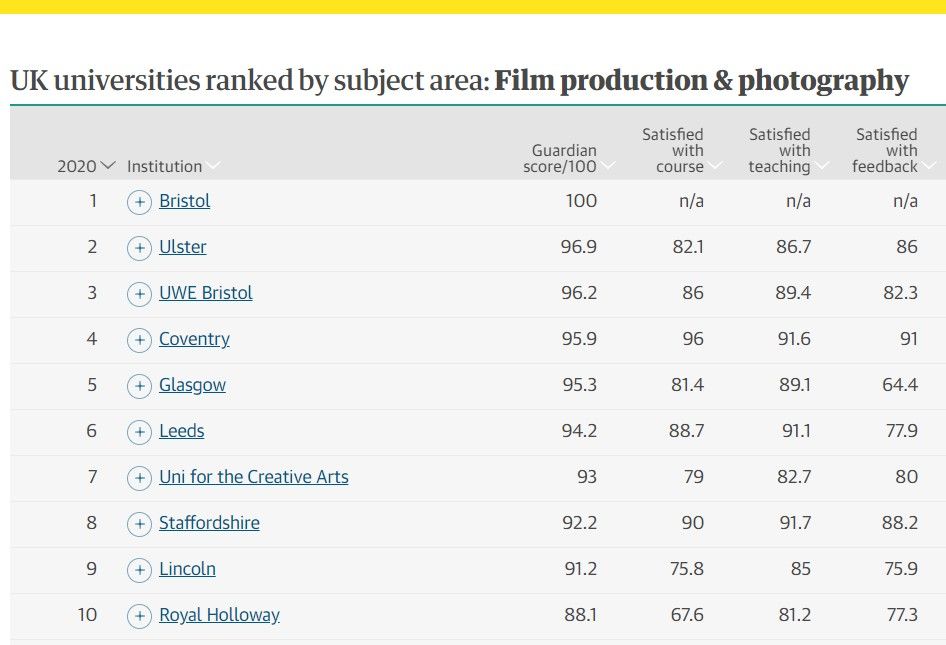 The Guardian University 2020 League tables have been released and it's great news for Bristol's two Universities in the subject area of Film Production and Photography!
University of Bristol is ranked as the number one place to study the subject in the UK, whilst UWE Bristol is ranked in third place.
Congratulations to both Universities on this fantastic achievement!