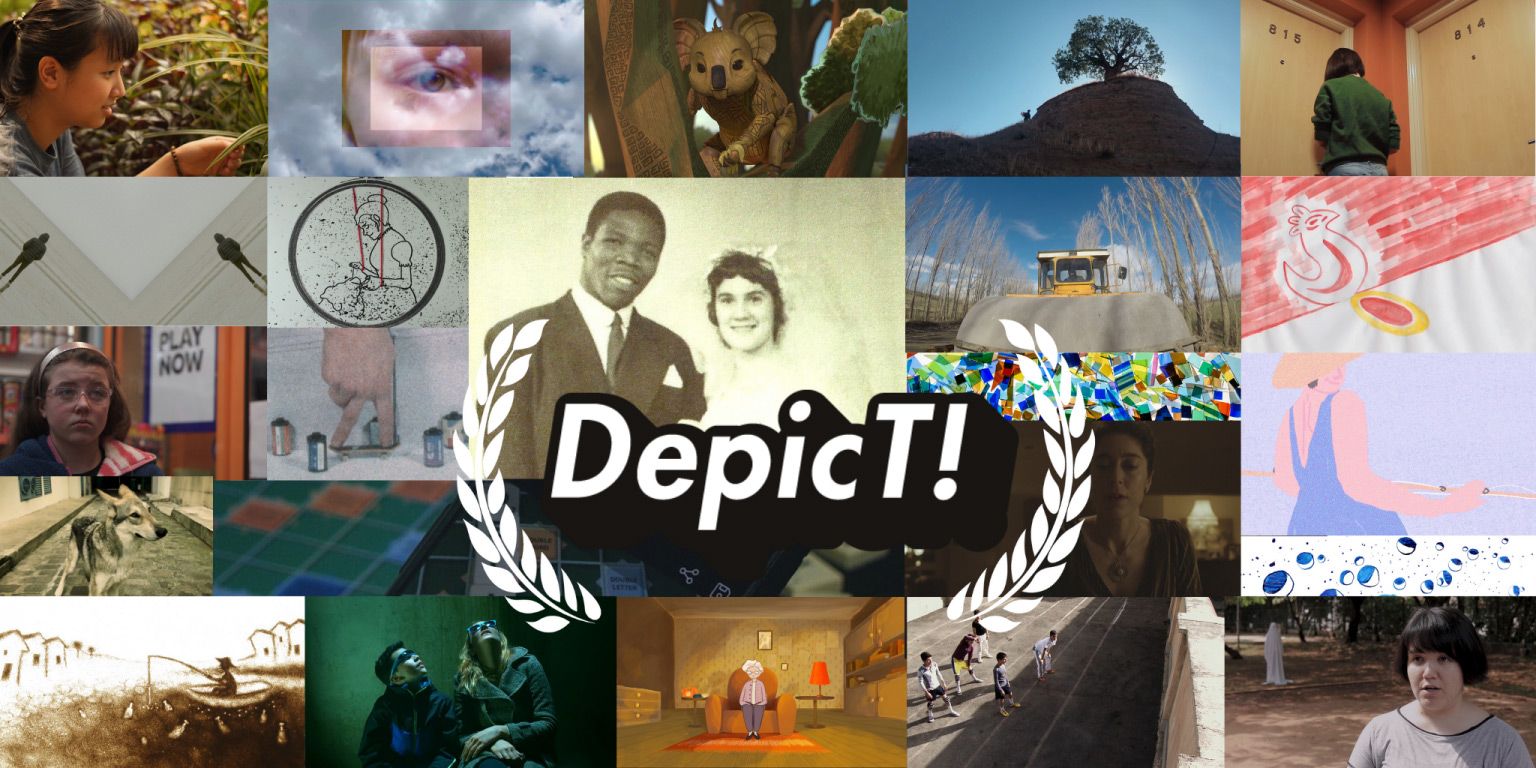 This year's Depict selection is now live!
With over 1,360 submissions from over 80 different countries, this year's Depict – Watershed's super short filmmaking competition as part of Encounters  Film Festival – has had an incredibly exciting and diverse pool of talent to whittle down.
We're delighted to see three shorts made by Bristol talent in this year's selection: Ryan Francis' B.I.A.B (Black In a Box), Barry Wilkinson (Shopping Trip) and Sketchbook PIctures' Sophie Mair & Dan Gitsham (Who is Bill?).
The short films selected for Depict 2020 are now up for multiple awards and prizes to be won which will be picked by the Depict 2020 jury at this year's Encounters Festival – the UK's leading short film, animation and virtual reality festival. All are available to watch, comment & vote on now.
The winner of the Depict IMDbPro Audience Award is down to you, so don't miss your chance to have your say.
Inspired by the sensational range of work created by filmmakers during lockdown, this year Depict is also running a unique, one-off Lockdown Competition – with 19 individual takes on the Covid-19 lockdown that has taken place across the globe.
Many of the films selected were made in response to the #shortitout call to action earlier this year, a collaboration with Encounters and BFI NETWORK as well as industry partners including Channel 4, BAFTA and Aardman Animations.
Save the dates
Look out for the Depict Watchalong and Awards, streamed online on Sat 3 October 14:00 (BST) and the Lockdown Depict Watchalong on Sat 26 Sept 14:00 (BST) as part of this year's Encounters Festival taking place online this year from 18 Sept – 11 Oct.
Join in the events for a chance to watch the films collectively, get to know some of the talent behind the films and be the first to find out who has picked up an Award.
For more short film goodness, Encounters Digital Festival Passes are now on sale, unlocking a world of international short film and access to various networking opportunities, industry talks, panels and masterclasses.
Depict has been uncovering new filmmaking talent for more than twenty years – showing incredible originality, fantastic imagination and a minute and a half of pure entertainment. More than 200 mini masterpieces are available to watch online.