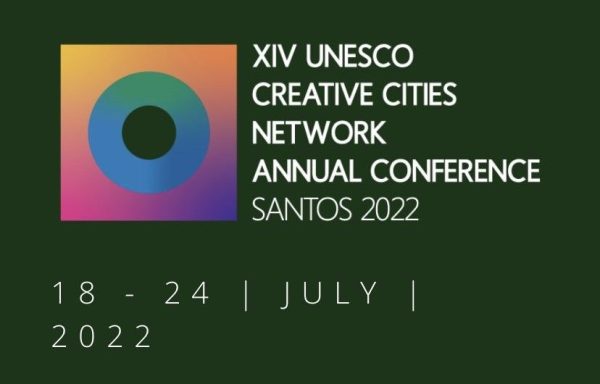 Last week saw the welcome return to an in-person UCCN Annual Conference (18-24 July) after the global disruption of the pandemic. The 2022 edition took place in the host city of Santos – our fellow City of Film – and we caught up with our UNESCO City of Film Manager Natalie Moore, who was there to fly the flag for Bristol. 
As a UNESCO City of Film, Bristol is a member of the UNESCO Creative Cities Network, a worldwide group of more than 300 creative cities working together towards a common mission for cultural diversity and sustainable urban development.
In the words of UNESCO, the Annual Conference of the Creative Cities Network offers "a unique occasion to strengthen the ties between cities from around the world and serves as a platform to define the strategic objectives of an expanded and well-balanced Network."
All member cities are advised to take part. It stands to reason; only by gathering together can members of any network truly learn from one another and progress opportunities for collaboration.
UCCN Annual Conferences are held in one of the Creative Cities, once a year – except, according to UNESCO, in the case of a "force majeure". That "greater force" arrived for the first time in the form of the global COVID-19 pandemic, which forced a two year pause in 2020 and 2021.
Two years of challenge and adversity, where normal every day life was turned upside down – and where many Cities of Film like Bristol, saw filmmaking and storytelling rise in importance as a means of connection at a time of isolation and uncertainty.
So it was with great pleasure that the UCCN saw the welcome return to an in-person Conference this year, with delegates from UCCN cities gathering in Santos, our fellow City of Film, to explore the theme of "Creativity, Path to Equality" – asking, how can we use creativity as a driving force to build inclusive & equal societies?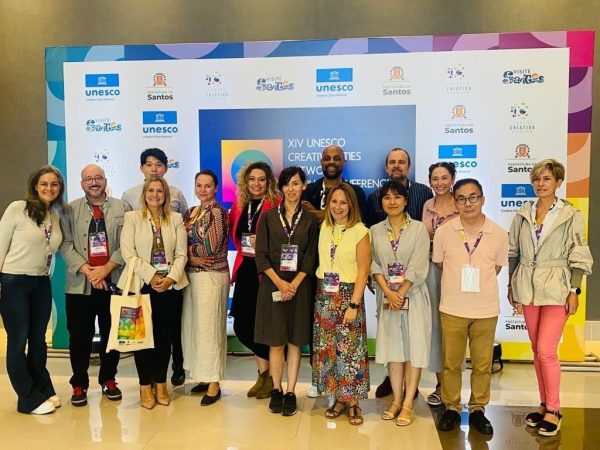 Natalie Moore and Charles Golding with other UNESCO Cities of Film representatives
A key part of every Annual UCCN Conference is the Subnetwork meetings held through the week. Attending cities in each creative field have the chance to meet together properly; a welcome alternative to the endless Zooms and Teams calls of the past two years!
Bristol joined fellow Film Cities including Busan, Gdynia, Lodz, Potsdam, Santos, Terrassa, Valladolid and Yamagata for sessions throughout the week. Each city's cultural programmes were discussed, along with ideas for potential future joint activities.
On 20 July, during the 'Priority Africa & Small Island Developing States' session, Bristol filmmaker and creative director Charles Golding (a member of our Bristol delegation) presented to the conference the CARGO Movement project People's Platform, an interactive public art experience that invited Bristolians to submit designs for what they'd like to see on Colston's empty plinth.
Charles said: "There's a wealth of creativity in Bristol and its residents are its capital. CARGO has a desire to get beneath the surface and transform perceptions and understanding of narratives long misunderstood."
Bristol filmmaker and creative director Charles Golding presents People's Platform (CARGO Movement)
The following day (21 July), Bristol was invited to submit three films made in the city to the UNESCO Cities of Film showcase. Two were examples of the incredible film talent that Bristol is home to; the third an inspiring look at how Bristol is working towards the UN Sustainable Development Goals (SDGs).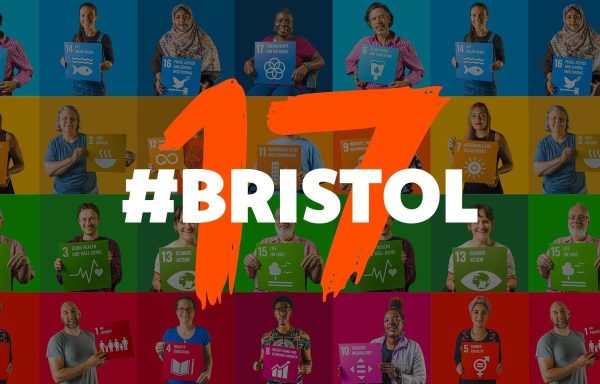 Bristol 17: A series of shorts directed by Jake Smith & produced by Global Goals Centre about 17 Bristol heroes working towards reaching one or more of the 17 SDGs. Highlighting some of the best local projects, giving voice to marginalised communities, amplifying calls to action.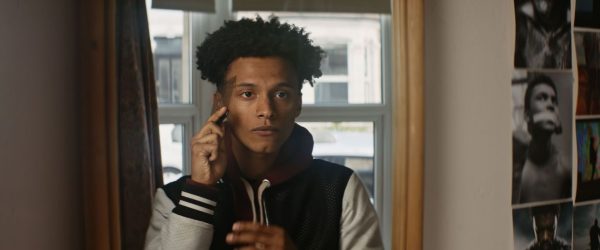 Pickney: a film by award-winning Bristol filmmaker Michael Jenkins. Leon is a mixed-race teenager trying to work out where he fits in. When he meets the Jamaican side of his family for the first time he begins to understand identity is more than just skin deep. Produced by Blak Wave and supported by Film Hub South West.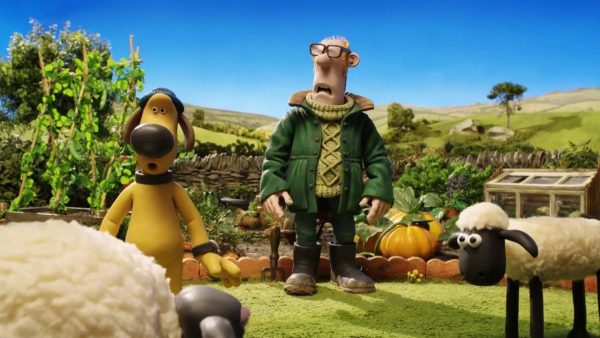 Shaun the Sheep: The Farmer's Llamas from award-winning animation studio Aardman. Shaun is a global superstar; his TV adventures are enjoyed in 170 territories and he's starred in 2acclaimed films. In this 2015 special he tricks the Farmer into buying 3 prank-pulling llamas!
Read more: BBC News – Bristol made films selected for UNESCO conference
After a week of engaging and thought provoking discussions, the conference drew to a close on 24 July with presentations made by all seven of the creative field clusters, followed by speeches from Mayor of Santos and the President of this 41st Annual UCCN Conference to close proceedings.
We're heading back to Bristol with new connections, inspiration and ideas to fuel future work under Bristol City of Film's action plan.
Our thanks to all the partners that contributed to Bristol's showcase and to Invest Bristol & Bath for supporting our Bristol delegation to attend the conference. And lastly, our thanks to Santos City of Film for being excellent hosts.