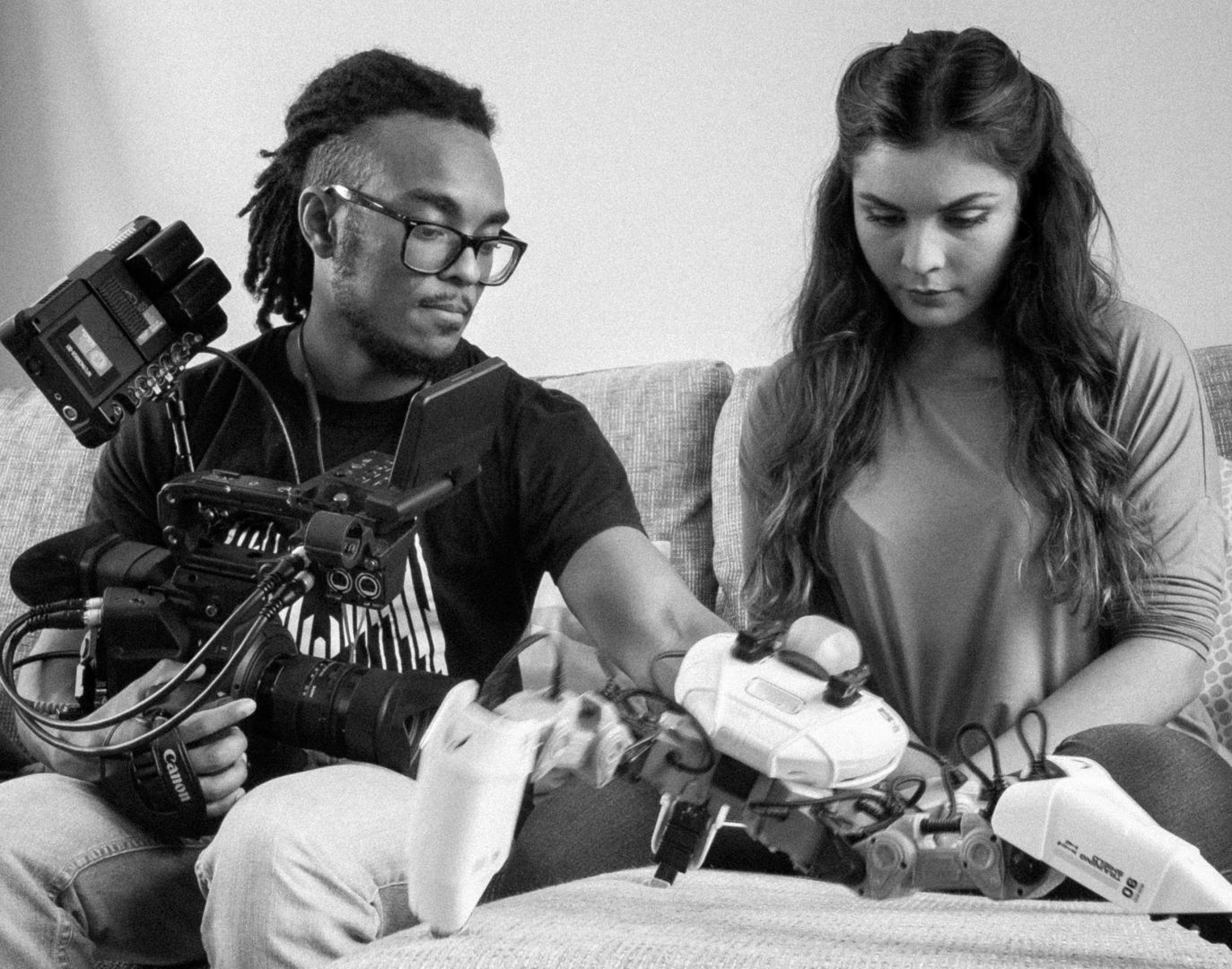 Bristol-based film competition DepicT! is back, throwing down the gauntlet to filmmakers worldwide to tell their story on film in just a minute and a half.
There's just one month to go until the 14 June entry deadline – so the question is, can you do it in 90 seconds?
If the answer is yes, you could win up to £2500 thanks to sponsors including The Royal Photographic Society and Aardman Animations, career development support from NFTS, BFI NETWORK and Channel 4's Random Acts, plus tickets to the Depict Showcase and Awards Ceremony.
Winning shorts also get complimentary BBFC certification and captioning and are made available for theatrical screenings to exhibitors across the UK.
Last year, Bristol-based self-shooting filmmaker RY Francis picked up the DepicT! British Special Mention Award for his powerful short B.I.AB. (Black In a Box).
Ryan spoke to us about what motivates his filmmaking, his latest work and the passion he has for working with underrepresented filmmakers in Bristol, via his new venture Latent Pictures.
"Winning the British Award at Depict 2020 felt great, not just because I won something, but also because I was able to help elevate and give opportunities to the other two working class people who worked on the film.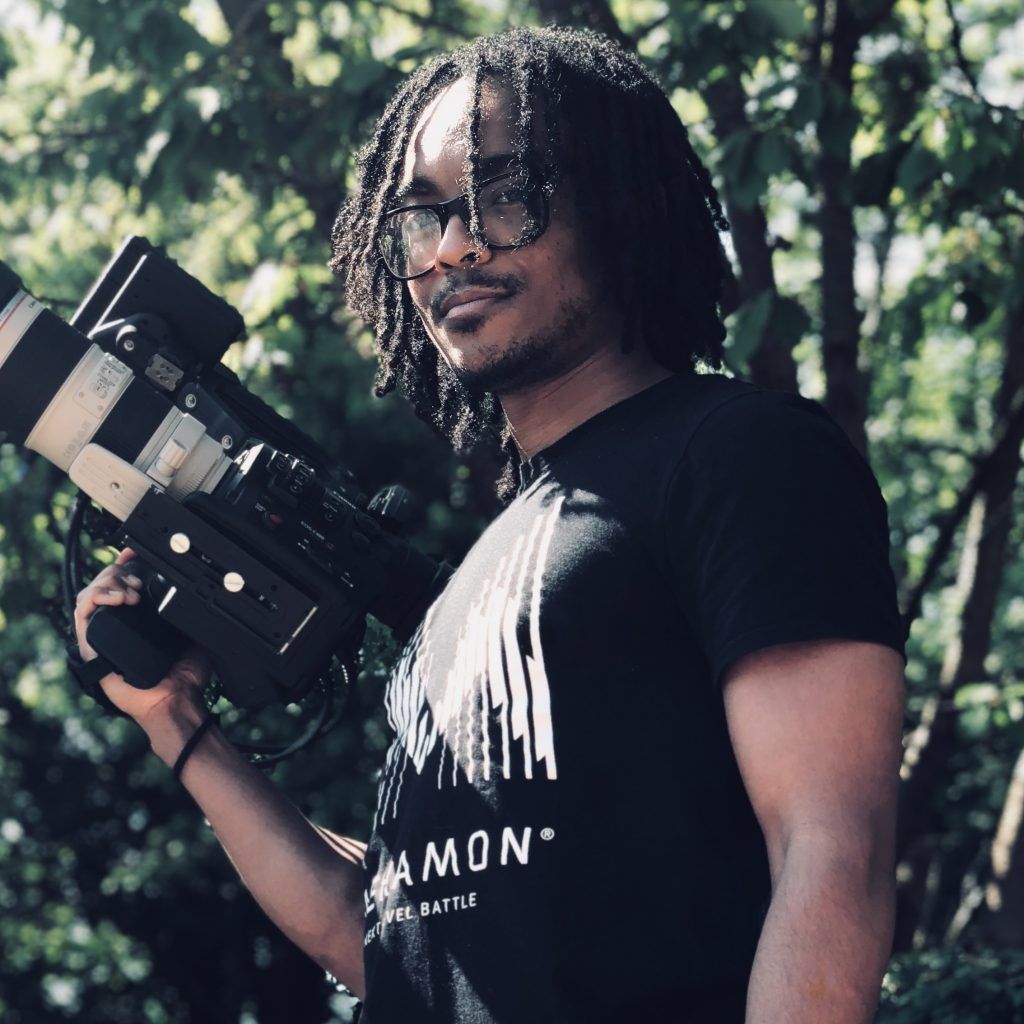 "The overall concept of the film is about the struggles of a black man in England. Funnily enough, I was able to communicate the message in a short time, due to the way I typically structure my films, so it naturally flowed for 90 seconds. Also, I'm very used to creating short stories, so I guess experience was a factor.
"In all honesty, when George Floyd got killed, for the first time in my film career, the industry seemed to at least begin to acknowledge me as a filmmaker and give more opportunity, especially to Black people. As a consequence, the past six months have been very welcoming for me as an underrepresented filmmaker. I hope this momentum keeps up.
"Prior to this, my career had been very, very rough. I don't want to be that guy who always talks about race and equality, but I believe this has been the core reason for my struggles in the film industry. I quickly realised that no matter how hungry, energetic or enthusiastic I was, even if I am a C300 MK 3 owner/operator, being a working-class Black boy in a white middle-class-centric industry was a massive problem.
"By default, I've always had to fight against the odds and just keep pushing forward. I understand that not all people in the industry are bad and there are people who truly believe in me and want to help me succeed, but there is a huge disconnect in the film industry. My ambition for the future is to bridge that gap.
"Currently, I am finishing up as a Shooting Assistant Producer on a BBC2 Documentary with Uplands TV, Mike Smith and David Olusoga's production company. I have recently delivered the Bristol Old Vic Theatre School Film Academy for 16-18 year olds and I have also set up a film school – Latent Pictures – which aims to be a film school for underrepresented filmmakers/actors in Bristol who are often overlooked in the film industry.
"I aim to train, develop and jump-start careers in the industry. I'm a strong believer in giving people a 'chance'. If you give people a 'chance', you'll be surprised at how talented/hungry people are to work on and create films.
"Latent Pictures isn't funded – it's all me, my money, efforts and time. I honestly have no idea how I do it – it is very unsustainable! Shout outs to Video Europe, who have always welcomed and supported me with open and loving arms – and the same to BAND STUDIOS, love you guys <3
"So far, I've managed to get a working-class Black actor onto a NFTS course and I recently helped a white working-class filmmaker make his first film and get his first runner-up award at a film festival. I've also hosted a master class for marginalised filmmakers with a BAFTA-winning DP, all free of charge. So, I'm pretty chuffed at what I've achieved so far with no massive organisation support!
"Finally, I'm also working on the new smash hit YouTube Channel from Bristol – InCamera with BAND STUDIOS – which combines modern technology with traditional in-camera SFX techniques to recreate amazing practical effects, without CGI. Subscribe here!"
To find out more about RY Francis or get involved with his work, contact him at LatentPicturesUK@gmail.com.
For all you need to know about DepicT!, Watershed's super-short filmmaking competition as part of Encounters Film Festival, visit www.depict.org. Deadline for entries: Monday 14th June 2021 at 5.00pm BST.