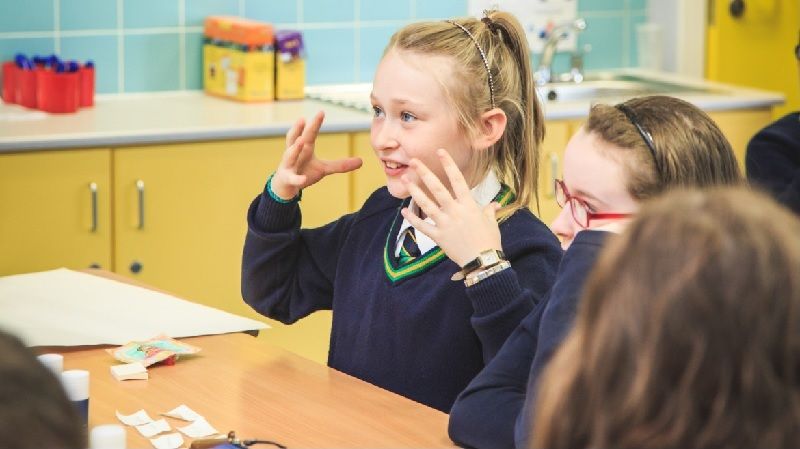 Paul Hamlyn Foundation have announced four years of funding for education charity Into Film's Film for Learning project, a new 4-year teacher and senior leader professional development project aiming to improve young peoples' engagement, participation and attainment in literacy by supporting teachers and senior leaders to use film as a tool for teaching and learning.
Bristol is one of three cities to take part, alongside Bradford and Belfast. As fellow UNESCO cities of film, Bristol and Bradford have identified Film for Learning as a key priority.
In Bristol, Film for Learning will be collaboratively supported by Bristol City of Film and education provider Boomsatsuma.
Ten schools from each city will participate, with one senior leader and two teachers from each school engaging with a bespoke programme of training. Teachers will receive training from Into Film's core CPD sessions Teaching Literacy Through Film, and Curricular Filmmaking, and will be supported to positively impact pupil learning by developing capabilities to use film across the curriculum. Training will also support teachers' professional development to become film leaders within their school, giving them the knowledge and confidence to share their learning with fellow teachers.
Catherine Sutton, Senior Grants Manager, Education and Learning through the Arts, Paul Hamlyn Foundation said: "Paul Hamlyn Foundation is pleased to support Into Film to develop Film for Learning through our Education and Learning through the Arts theme. Having already developed expertise in teacher development, Into Film's high-quality approach to using film as a tool for teaching and learning has a powerful impact on students' literacy and development, in particular for young people experiencing disadvantage. Film for Learning will offer schools and teachers a valuable opportunity to develop the skills, experience, confidence and networks to sustainably embed film-based learning in the curriculum and in teachers' practice."
Paul Reeve, CEO, Into Film said: "We're really looking forward to developing our programme further with Paul Hamlyn Foundation over the next four years and to continue to have a positive impact on cross-curricular learning and literacy attainment with film."
The project builds on the success of Into Film's previous Paul Hamlyn Foundation funded project, Full STEAM Ahead, a two-year teacher development project that worked with 10 schools in Northern Ireland.
Into Film's core offer will be at the heart of the Film for Learning programme for schools, including Into Film clubs, access to films, Into Film Festival screenings, resources and more. Teachers will be supported to use film clubs alongside the curriculum, run literacy film clubs, and to see the value of film in education.
Read more on the Into Film website.