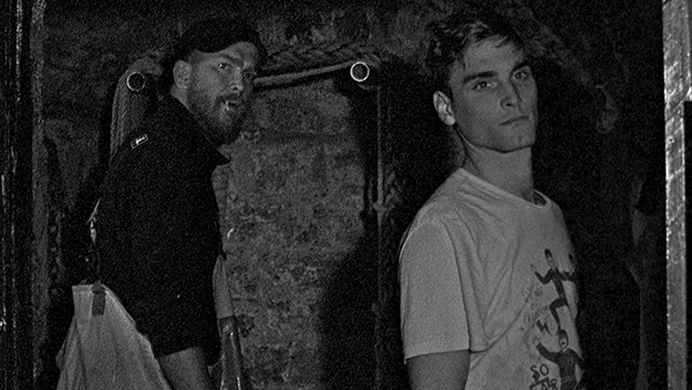 The BFI has released the official trailer for Bristol-produced feature Bait, which is due to premiere in the UK on Friday 21 June at Edinburgh International Film Festival where it is nominated for the 2019 Michael Powell Award for Best British Film.
Directed by Mark Jenkin and produced by Bristol company Early Day Films, Bait was the only UK film selected for the 2019 Berlinale Forum, the section of Berlin International Film Festival devoted to experimental and documentary filmmakers.
Following its World Premiere in February, Bait was described by The Guardian as "intriguing for its distinct visual style", by Screen Daily as "ravishing cinema" and by The Hollywood Reporter as "one of the most original and stylistically bold films to world premiere in Berlin." The arresting tale of change in a Cornish fishing village, shot using a 1976 Bolex camera and 16mm Kodak monochrome film, went on to screen at a host of international festivals including Austria, Italy, Istanbul, New York and Portugal, before being picked up by BFI Distribution for UK theatrical release in April.
"The reaction to Bait has been fantastic," says producers Kate Byers and Linn Waite. "We're so pleased to see Mark's work recognised. We couldn't have hoped for more from our first feature; the attention the film is getting is firmly establishing Early Day Films as a company with both creative and commercial credibility in features."
Mark Cosgrove, Cinema Curator at Watershed, said: "It's an exciting phenomenon when festival buzz develops around a particular film. I was thrilled to be in Berlin to see international attention in Bait explode following its first successful screening. It's brilliant for Bristol-based Early Day Films to have this deserved success and a great reminder to the global film community of the filmmaking strengths in the South West."
Bait is available in UK cinemas from 30 August. For more information, visit the Bait website.