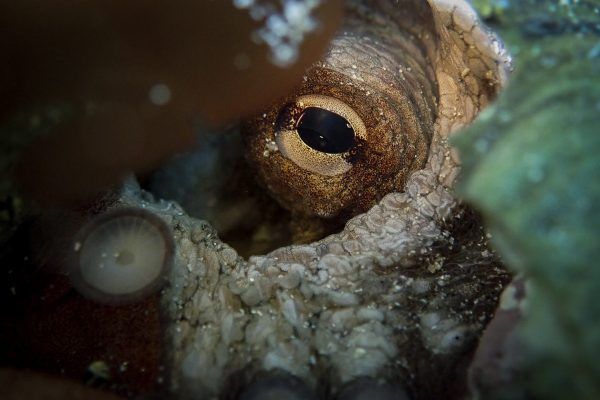 It's 10 months since the release of Netflix Original documentary My Octopus Teacher, a quiet yet extraordinary film co-directed by Bristol-based James Reed and South Africa-based Pippa Ehrlich.
This gentle account of the relationship forged between filmmaker Craig Foster and an inquisitive octopus living in the Great African Seaforest on the coast of South Africa, went on to win the Oscar and BAFTA for Best Documentary Feature in the 2021 awards season, as well as a host of other accolades worldwide.
We spoke to the film's Bristol-based co-director James Reed and executive producer Ellen Windemuth, CEO of Off the Fence, about the making of an award-winning hit that won the hearts of viewers around the world.
Congratulations on the amazing success of My Octopus Teacher! What do you think is the secret to the film's success?
Co-director, James Reed: "I think it really comes down to the fact that it is just a very interesting and thought provoking story. What Craig experienced with the octopus, how he reacted to it and how it was recorded, provided amazing raw material to work with. The main challenge for us was simply how to tell that story. In the end I think having Craig tell his own story, at his own pace and in his own words, was absolutely critical. We then had a truly personal and relatable human experience which drew people in and opened the door to a totally alien world. The film's release also coincided with a time when most of the world was in lockdown and I think it had special relevance because of the issues it happened to explore."
Executive Producer, Ellen Windemuth: "Some films just happen to you, as this one did. Its authenticity comes from a long friendship which my company Off the Fence and I have had with Craig for over 20 years. His adrenal fatigue and recovery took a long time, during which an incredible film came together. Each member of the production team made a unique and defining contribution to the film's success, and every story beat was carefully structured according Craig's personal story and insights. The story spans nearly fifty years of his life and experiences. After getting rejected by nearly every network, we created a rough cut for Netflix, who allowed the character-driven narrative and even encouraged us to go in deeper. Noone at Netflix had any idea that the film would become such an audience success. Craig's competence, honesty and wisdom are key, as was the wish of the team members to make a definitive film that opened possibilities for other filmmakers to break the mould. Our central modus operandi is emotional ecology storytelling, which we believe has the biggest impact."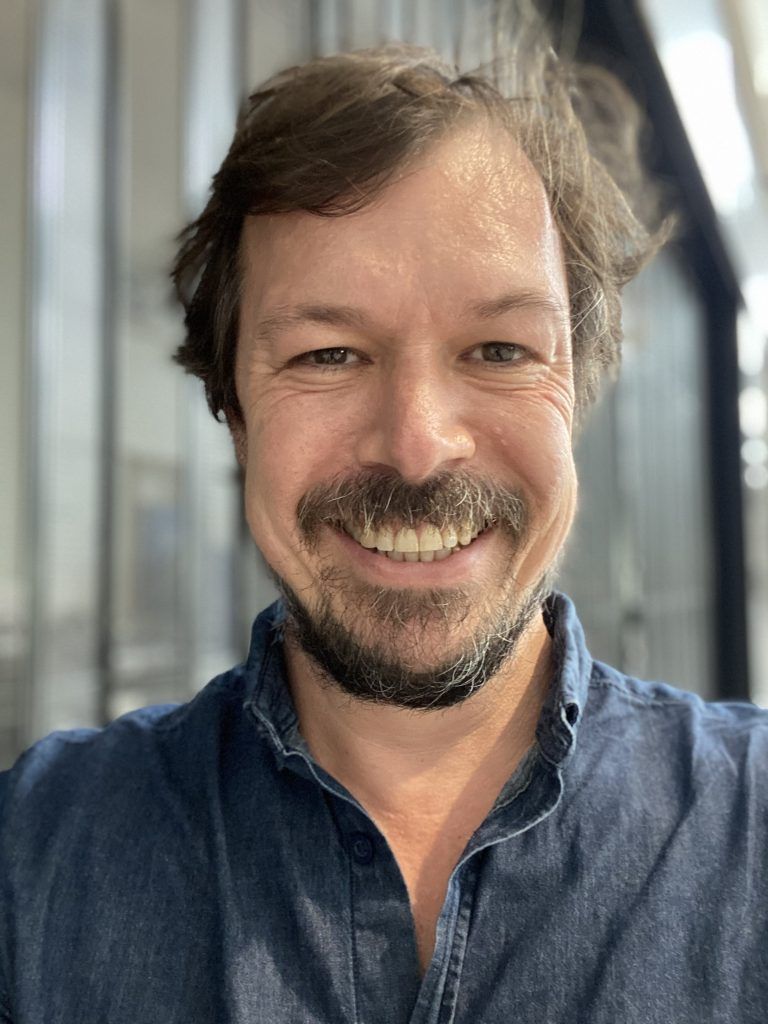 James Reed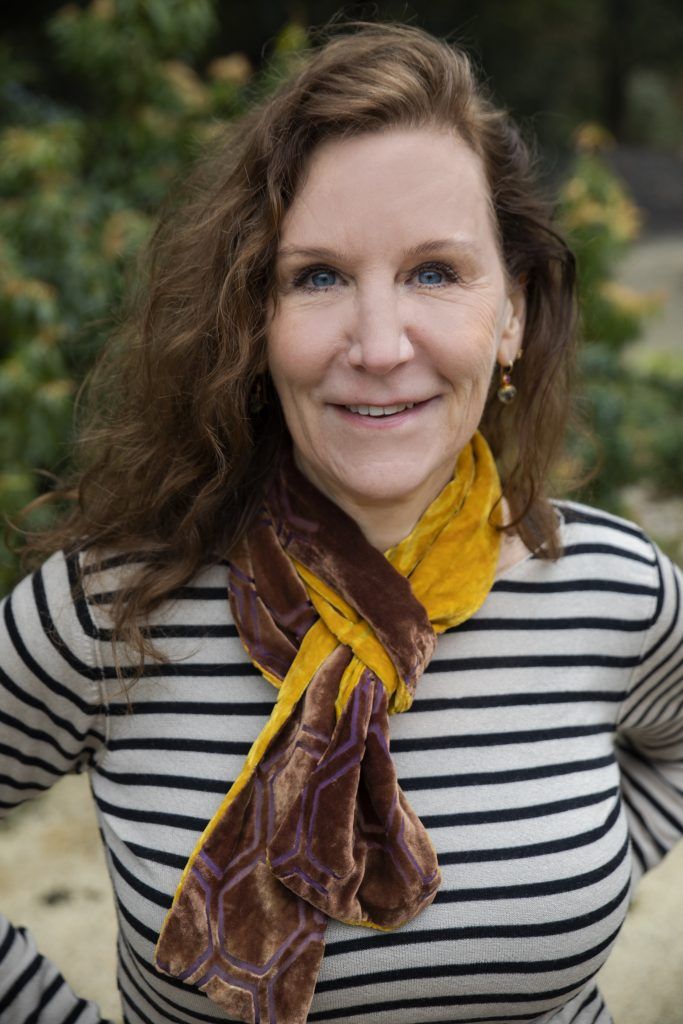 Ellen Windemuth
Photo credit: Dagmar Lap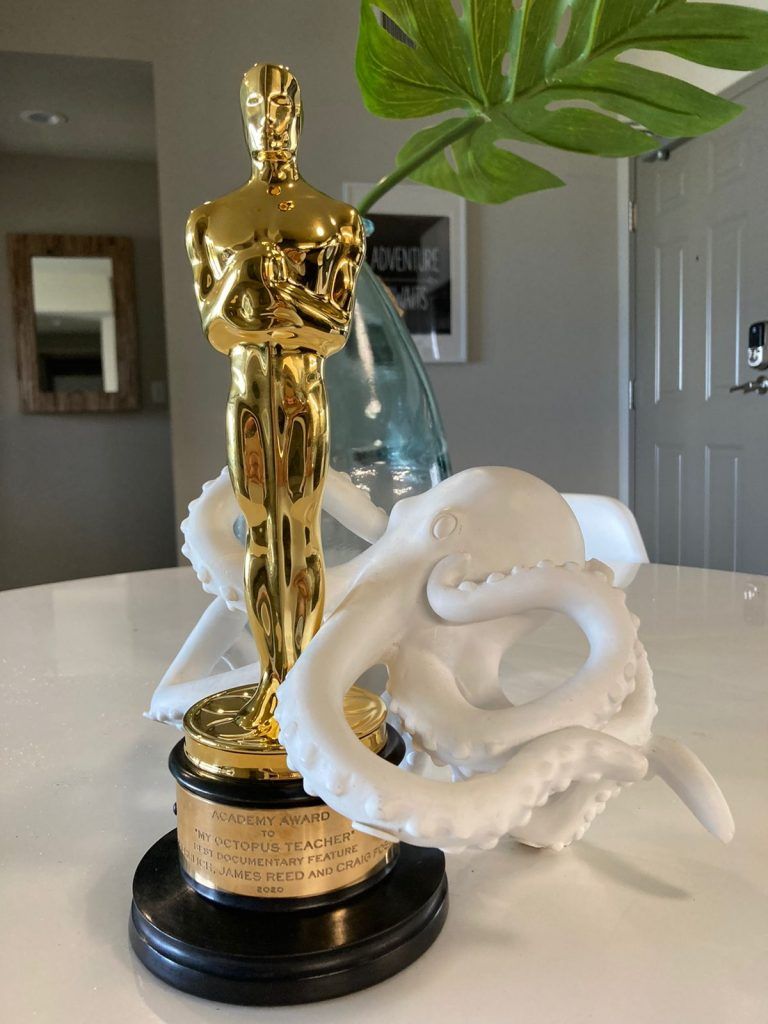 What do you want people to take away from watching it?
JR: "To be honest I don't ever think too much about general take-aways for any film I work on. I just do my best to tell the story in the most authentic and engaging way I can and hope that it moves people. Perhaps what's most interesting about this film is that it explores lots of different themes and issues and will mean different things to different people."
How long have you lived in Bristol and how do you think being based here has helped you professionally?
JR: "I've been in Bristol for 20 years now and it has helped me enormously. There's no other film-making community like it anywhere in the world, with so many people and companies here making films about the natural world. It has provided unique opportunities for me and I really cant imagine having built a career like it anywhere else."
EW: "We have been based in Bristol for 16 years, and our MD Allison Bean, Head of Production Karen Meehan and Creative Director Andrew Zikking have been essential to the company's success in the worldwide marketplace."
When you first met Craig, did you think that following his story would lead to an Oscar-winning film?
JR: "No, I didn't! It absolutely did not occur to me at the time at all. I did know from the first time I saw the footage and heard the story that it had the potential to be a very special film. And when I met Craig I knew there was a really interesting way to tell the story. But at first I presumed it was going to be pretty niche. As things started to click in the edit and all the threads began to come together, I did start to become increasingly confident that it was going to appeal to a broader audience and that it would go beyond being an alternative natural history film. I knew then it was becoming something a bit different but still it was so hard to say how well it would do. It's all been a very surreal and very nice surprise!"
EW: "I met Craig Foster in 1995 and we made a film together called Africa Unbottled. Thereafter, we reconvened to make The Great Dance in 1999, which I produced and he and his brother directed. The Great Dance introduced us both to the ability of the San bushmen to understand vast areas of land in their fullest intricacy, which is a theme that recurs in My Octopus Teacher as Craig perfects his skill of tracking under water. The Great Dance won over 65 awards including the Golden Panda, Audience Choice Panda and Writer's Panda at Wildscreen."
James, you flew to South Africa to interview Craig for three days. Tell us about the process of shaping the film when you returned to Bristol\?
JR: "So, I was brought on to the film quite late in the process, by Off The Fence in Bristol. Off The Fence are a great company that I knew of but had never worked with, so I was delighted when they asked me to be involved. Once I'd done the interviews with Craig in South Africa I was really confident of what we could now do to shape the film around that conversation. The other director, Pippa Ehrlich (who is normally based in South Africa) and I returned to Bristol and started the edit with Dan Schwalm, an editor I knew and liked very much personally, but had never actually worked with. Dan did an absolutely superb job and was a joy to work with.
"At that point we also started working with Andrew Zikking, the creative director at Off The Fence and Ellen Windemuth, Off The Fence's CEO and the film's EP, both of whom were very supportive of the new approach. A version of the film had been made before but it was based around the footage and a script that had been written for Craig. As soon as we started to use Craig's in-person interviews as the foundation for the film to be built around, it started to feel like something completely different and it was a fantastic collaboration with Pippa, Dan, Andrew and Ellen as well as Craig himself for the rest of the edit."
All images copyright Netflix/Sea Change Project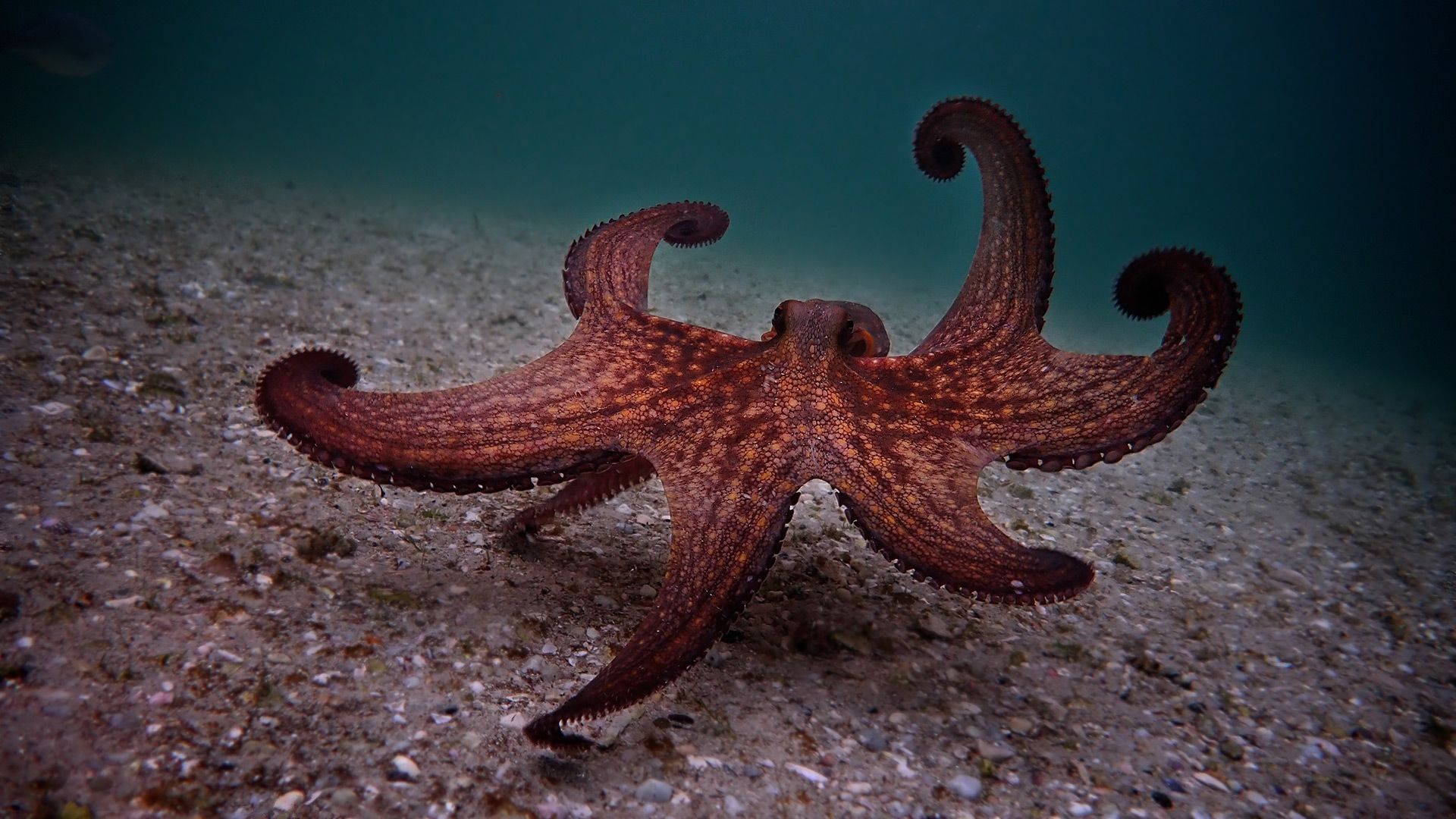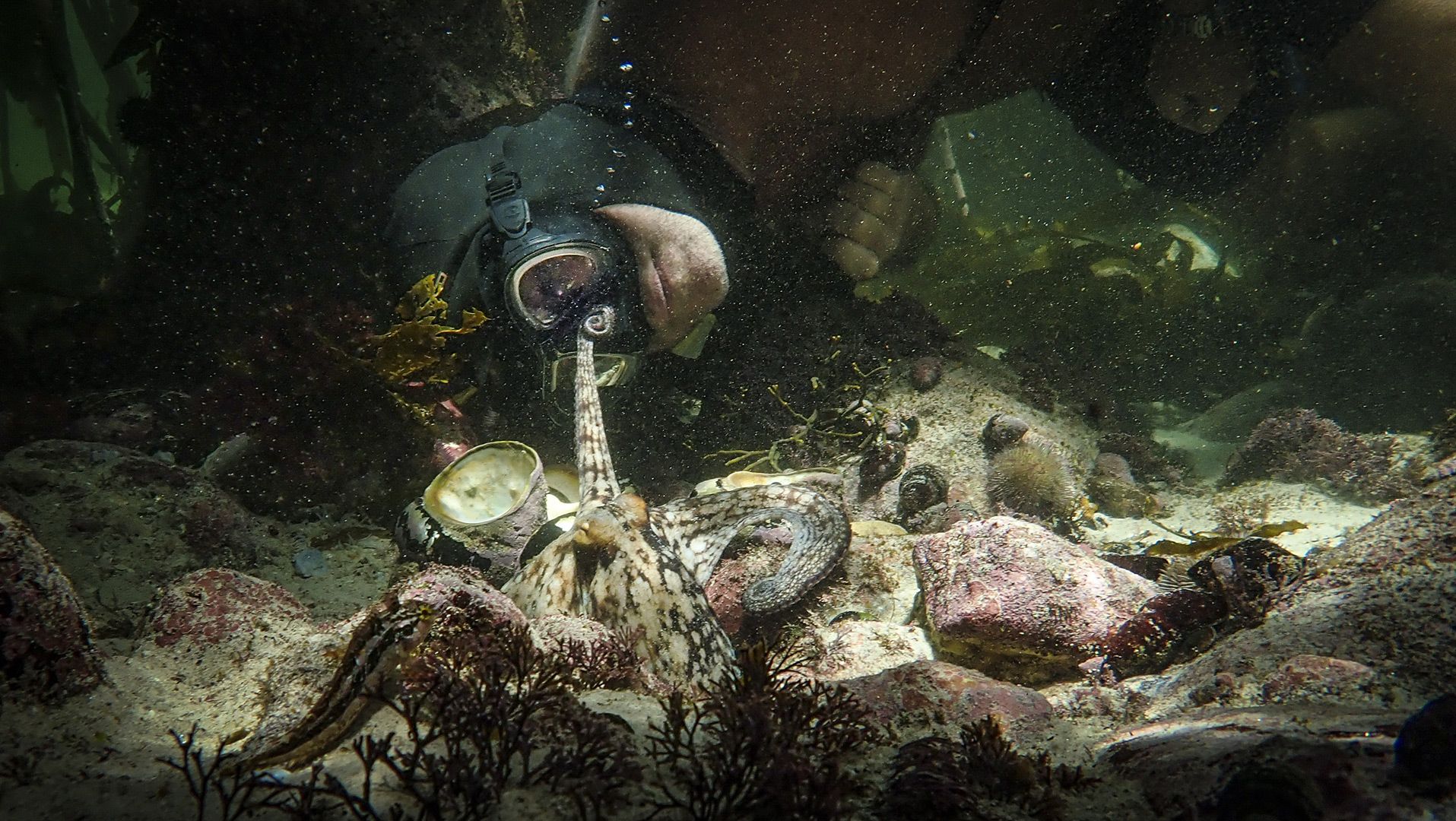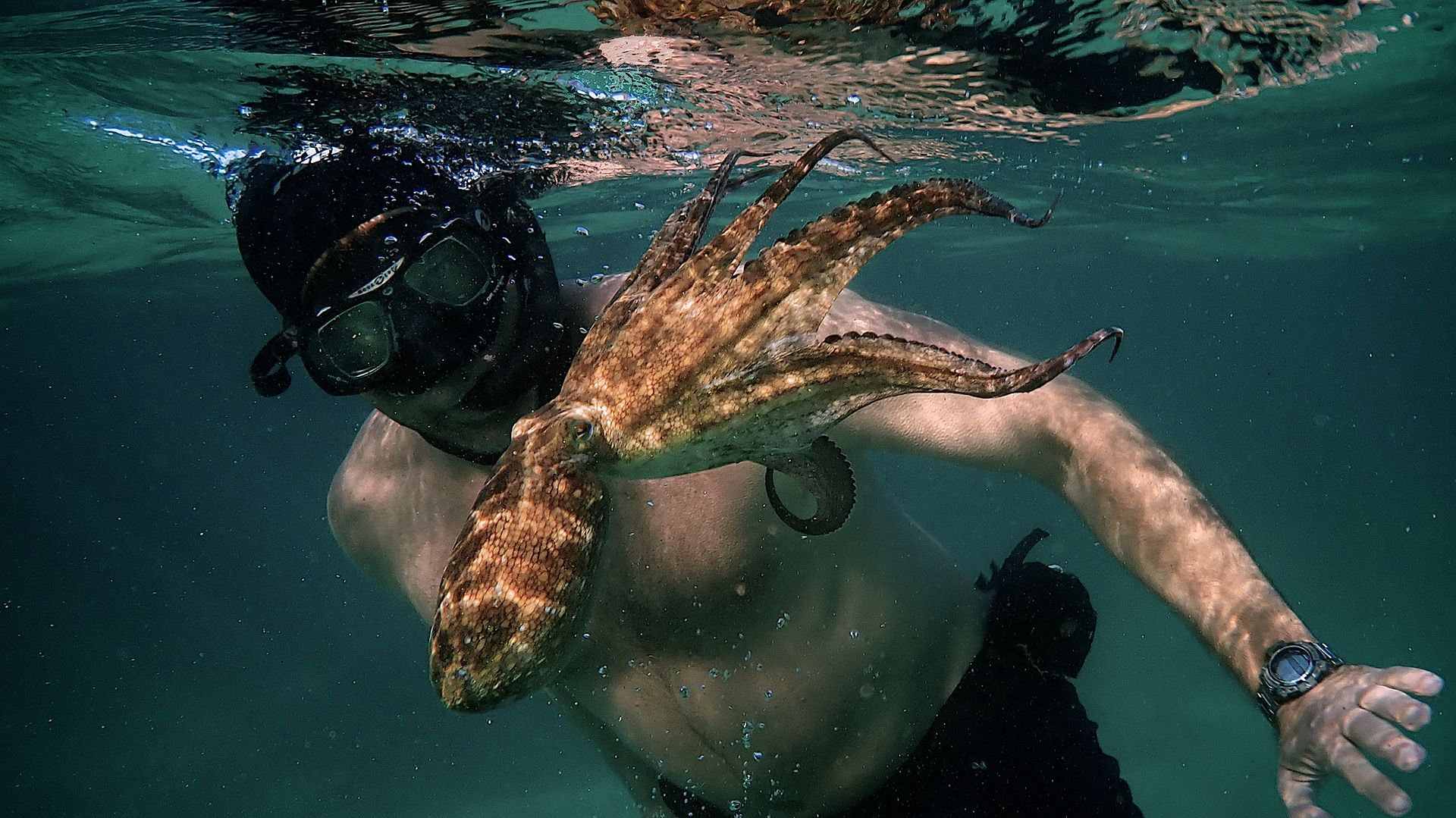 Were there any challenges you had to overcome during the making of the film?
JR: "From my point of view, telling this very powerful story entirely through Craig's own words from interview was an ongoing challenge. It has such clear value and makes it personal and emotional on lots of new levels but whenever you are trying to do a film without any commentary, the challenges are constant. I find it a very satisfying and enjoyable process but it is harder to get right, there's no doubt about that. Sometimes you're confronted with a turn in the story that you'd love to just write a line of comm to simplify it and take you onto the next bit, but perhaps Craig's description is more complex than the audience can could comprehend at that point in the story. There's always ways round it but it pushes you to think of new ways of telling the story all the time."
EW: "Personally I had no challenges, except how long it took to convince Craig to be in the film!"
Can you tell us what you're working on now?
JR: "I am very pleased to be working with Netflix again on a new series now which is a bit secret so cant say too much I'm afraid! Aside from that I am developing some new projects through my own company Underdog Films."
EW: "I am producing two new feature documentaries, one about Circular Economy which is essentially economic biomimicry, and one about Pope Francis's encyclical letter Laudato Si which he co-wrote with an atheistic scientist about climate change. The first film is directed by London-based Nigel Walk, the second by Oxford-based Nicolas Brown. Off the Fence in Bristol is producing about 50 hours of nonfiction for platforms and networks worldwide."
What advice would you give to aspiring natural history documentary directors and producers in Bristol?
JR: "It sounds cheesy but follow your dreams! I think the best thing to do is to pursue the sorts of films you are genuinely interested in, the sorts of things you'd love to watch. Making any film is very hard and stressful at times so it's really important to believe in what you're doing. There's lots of different types of natural history being made, with lots of different companies and people involved. They can be very different experiences for different people. It's really important for channels/streamers and companies to get the right directors but it's also good for the directors to be working on projects that best suit them. So I'd say to try and really get a feel for what is being made and how you might fit into that and even better, how to adapt and improve on it."
EW: "My advice is to surround yourself with talented people and find a company which you are comfortable with. In this tough time for independent producers, aligning yourself with mentors and supporters is in my opinion the best way forward."
Natural history production in Bristol is booming right now. What kind of talent does Off the Fence look for?
EW: "We look for a wide range of talent, notably people who are strong in development in the arena of factual entertainment, i.e. science, natural history, crime and history. We are always on the lookout for talented EP's and feature documentary directors."
What opportunities do you offer for emerging talent to work on Off the Fence productions on Bristol?
EW: "Off the Fence runs an internship programme, and via our digital network Waterbear we also run a production unit for young talent to develop and produce shorts that tell stories pertaining the the 17 Sustainable Development Goals (SDG's) of the United Nations."
For more information about these opportunities, contact info@offthefence.com / +44 117 909 7560.
My Octopus Teacher is a collaboration between Off the Fence, Netflix and the Sea Change Project, an NGO raising awareness of the beauty and ecological importance of South Africa's kelp forest.