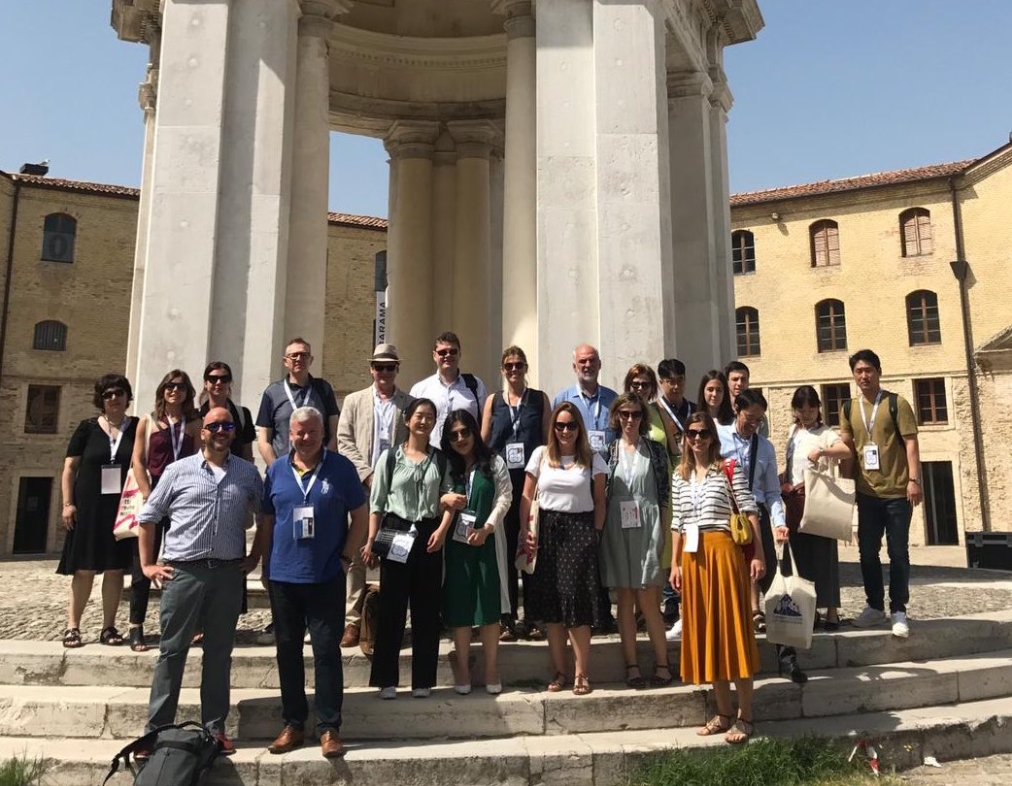 Bristol City of Film's Natalie Moore has returned from the XIII Unesco Creative Cities Network Annual Conference (10-15 June 2019), which was this year hosted by Fabriano, City of Crafts and Folk Art.
The conference was opened on 10 June by the President of the Italian Republic Sergio Matterella, who welcomed UNESCO Goodwill Ambassador for Creative Cities Monica Francesca Merloni and an audience of more than 500 guests, including representatives from the 180 creative cities. who gathered together to
The City of Fabriano was transformed into a large open-air workshop on creativity with a programme of cultural events, discussions, seminars, and meetings where Creative Cities could share their missions, objectives, and future strategies concerning the UNESCO Network with the aim of reinforcing the Network and launching new cooperative projects. Pavilions of Creativity for each creative city field were located in the city centre and in the main cities of the Marche region.
The Cities of Film sub-network was hosted by the nearby city of Ancona, where Natalie had the chance to meet representatives from the 12 other Cities of Film around the world and talk about the aims of Bristol City of Film and achievements since the status was awarded in 2017.
Also in attendance from the UK was Justine Simons, London's Deputy Mayor for Culture, who talked about about using culture as a unifying agent within cities and London's efforts to develop cultural spaces and creative opportunities.