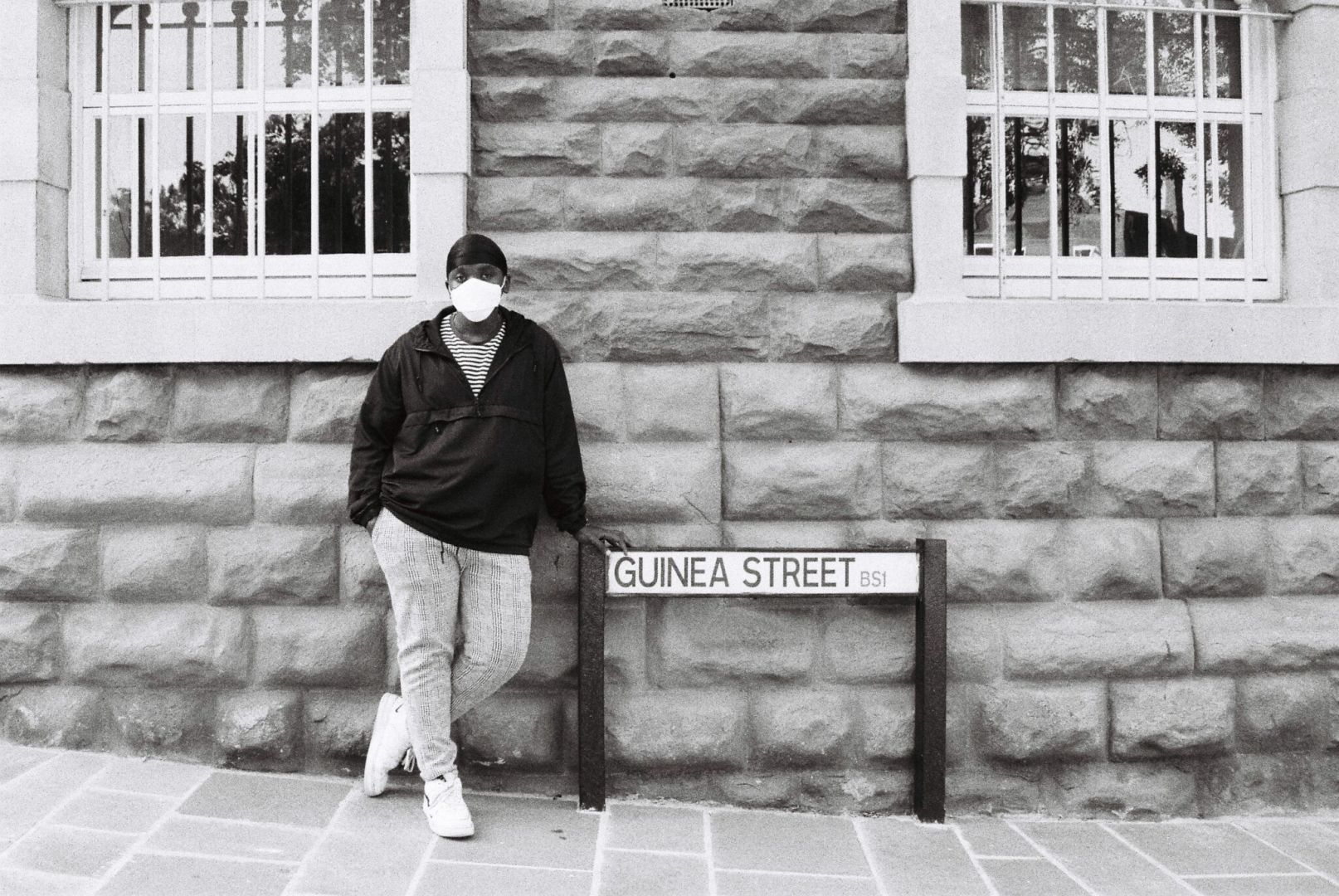 Bristol filmmaker and UWE Film alumni Pierre Nyongira's award-winning short Dinah is now available to watch on BBC Arts.
Dinah was made by Pierre (pictured) as part of Calling the Shots' New Creatives scheme, supported by Arts Council England and BBC Arts. It won first prize in the Royal West of England Arts Academy Open Exhibition 2020 in December.
Dinah is inspired by the true story of Dinah Black, a Bristolian runaway slave in 1687. She was threatened to be shipped back to work on the plantations in the West Indies. As a result, she cried and ran away. Her ghost still roams the streets of Bristol.
In the film we follow the main protagonist Michael, a Tanzanian international student that is settling into Bristol and we experience the city through him, along with his isolation, being an outsider, far from home.
Pierre says: "Having lived in Bristol it only felt right to share my experience of this city and its history. Before the statue was pulled down, no one ever really spoke of Colston or the Georgian period that really made Bristol into the city it is now and it's very evident in the architecture and street names. In many ways it is a constant reminder of that dark period for people like me.
"Essentially that is what the film is really about at its core, feeling like an outsider. This is the essence of what connects both Dinah and Michael, regardless of them being from two different time periods they both share that same isolation."
Dinah is written and directed by Pierre Nyongira, produced by Guillermo Quintanilla-Pinto and stars Jabari Akil and Vanessa Cruickshank. Music is composed by Wilfred De Salis and sound by design by Nathan Powles.
In 2018, Pierre and Bristol rapper/songwriter Splitz P travelled to Senegal as part of a Bristol City of Film-backed cultural exchange between Bristol's Afrika Eye Festival and Dakar's Image et Vie Festival's, the first collaboration between the two member cities of the UNESCO Creative Cities Network. Their resulting film, Our City, Your Eyes, won the 2020 RTS West of England Student Award for Best Short last year.
Watch Dinah below, read an interview with Pierre on the Calling the Shots website and follow @thedinahfilm on Instagram for updates.